Exploring Intersections of Child Protection, Immigration and Criminal Justice to Better Support Caribbean and Latin American Youth in Canada
The Rights for Children and Youth Partnership (RCYP) and Toronto Metropolitan University is hosting an in-person conference Strengthening Institutional Responses from August 16th to 18th 2022. The focus of the conference is to engage practitioners, researchers, and youth working in: child welfare, judicial services, and immigration systems (or across these systems). As a three-day event, the conference aims to explore institutional responses to intersecting issues faced by youth.
The event will bring together diverse voices from each of these sectors/systems to engage and lead in critical discussions about intersections.
The conference will feature four panel discussions, one on each of these topics: (1) the judicial system (2) the child welfare system (3) the immigration system and (4) the intersection of all three. Diverse experiences and perspectives will be reflected in the panel structure, featuring a practitioner, a researcher, and a youth on the panel. On the third day of the conference, there will be a youth advisory panel that aims to centre the experiences and expertise of youth on these issues.
CWICE and Toronto Metropolitan share the belief that it is important to analyze intersecting issues by applying various interdisciplinary approaches to better understand current trends, practices and challenges within and across the child welfare, immigration, and the judicial systems. The event will provide an effective platform for researchers, practitioners, and educators to discuss and reflect on youth feedback, gains made, and the best approach moving forward.
At the end of the three days, conference organizers will put together a report of the key findings from these conversations.
CWICE Manger Danielle Ungara along with Research and Data Coordinator Natalia Valencia, are part of the conference advisory committee. CWICE was also invited to present a workshop to engage the audience in a proactive dialogue. CWICE Immigration Specialists Fatima Mukai and Rosario Elmy, together with CWICE Research & Data Coordinator Natalia Valencia will highlight the work of CWICE and bring attention to the intersecting nature between child welfare and immigration systems.
The conference admission is free, and the full schedule of confirmed speakers will be announced shortly. All youth, practitioners, researchers are welcome and encouraged to attend. Details will be provided at the below link.
Events — RCYP (rcypartnership.org)
About the Author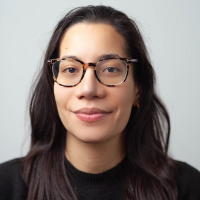 Natalia Valencia is the Research and Data Project Coordinator at the Ontario-wide Child Welfare Immigration Centre of Excellence at Peel CAS. She is committed to addressing complex social and policy issues through collaborative action, and data-driven strategies with an intersectional, gender-informed lens.